Part of the fun of real estate photography is High Dynamic Range (HDR) post processing to make a photo look more like what your eye saw when you were taking the photo. Sometimes you can do automated HDR on a photo, and it can look okay, but if you make a set of different exposures and composite the final image from that set, you can often get a much better pic. This usually gives a more subtle effect, without the fringing you sometimes get with automated HDR. Here are some examples, which also show lens distortion correction, straightening, keystone elimination, and tonal adjustment.
This is going to be an ongoing series, and the main text is going to be pretty much the same from post to post on this subject, because I'm going to assume people are seeing this post without having seen the others.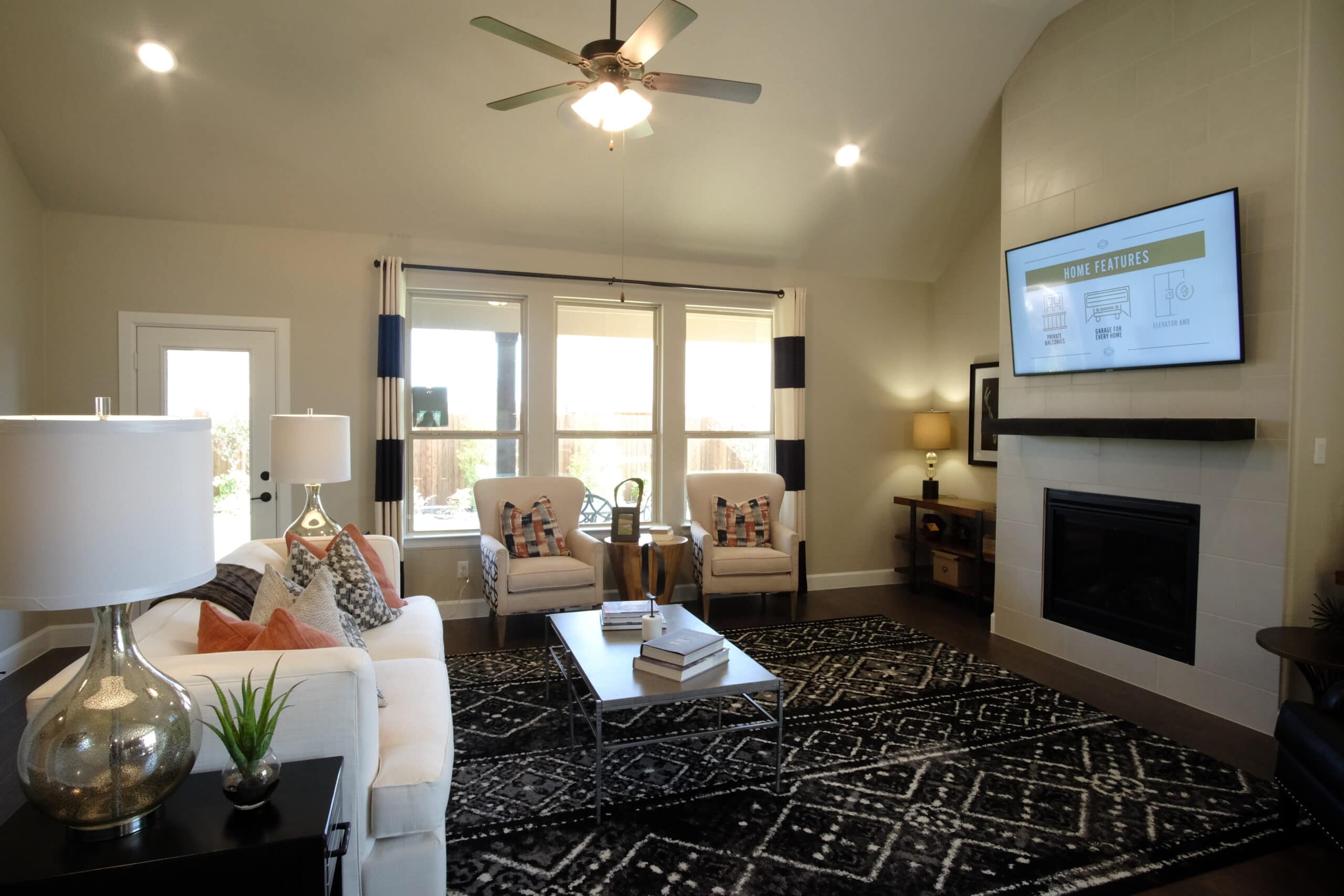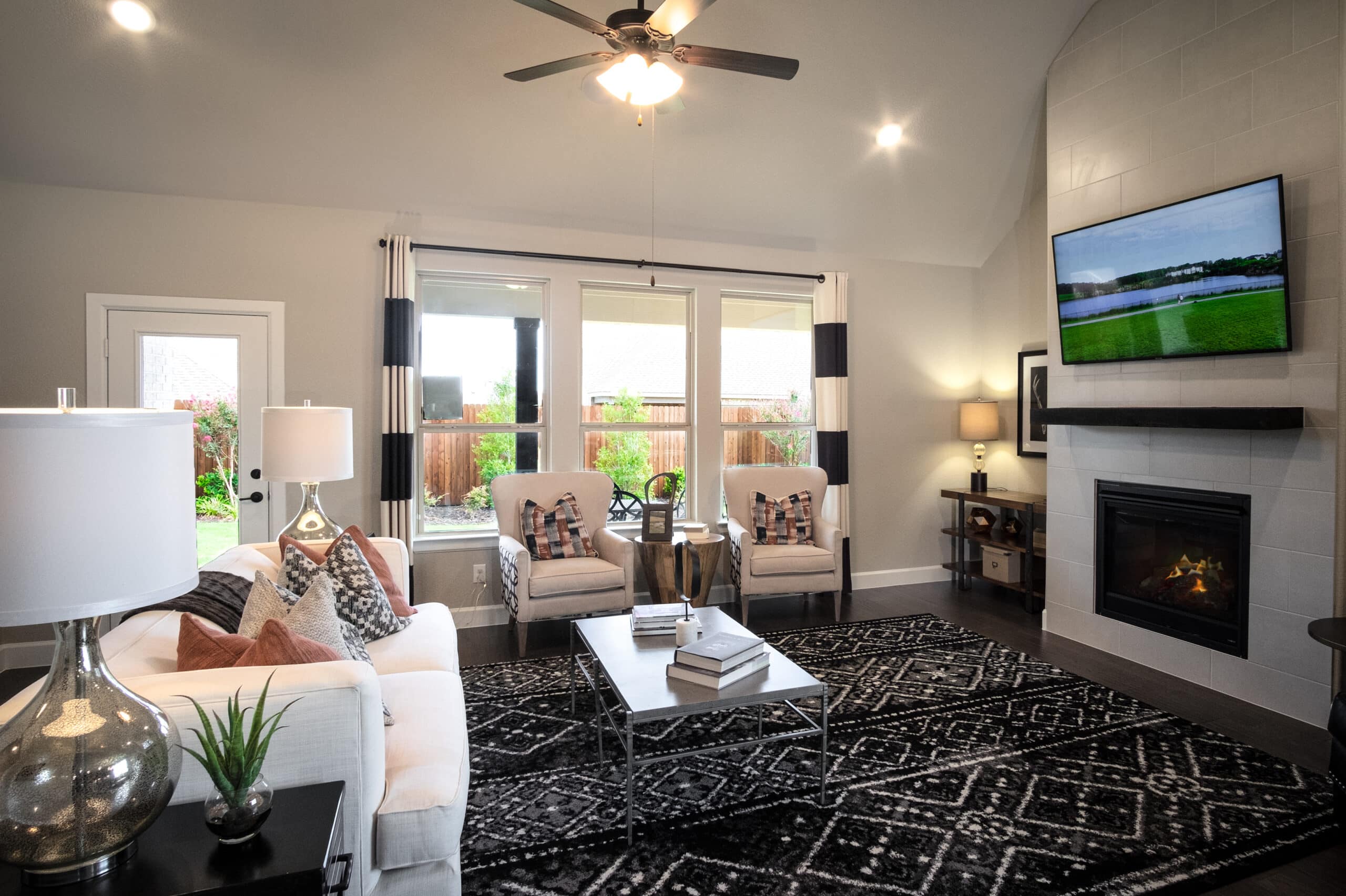 Brandy edited this living room. The "Before" pic isn't bad, but it's got blown out windows, a big black hole where the fireplace is, an unattractive image on the TV, and loss of detail in the shadowy corner. Brandy did a window pull, added a fire in the fireplace, substituted an interesting image on the TV, and pulled out some detail in the shadows.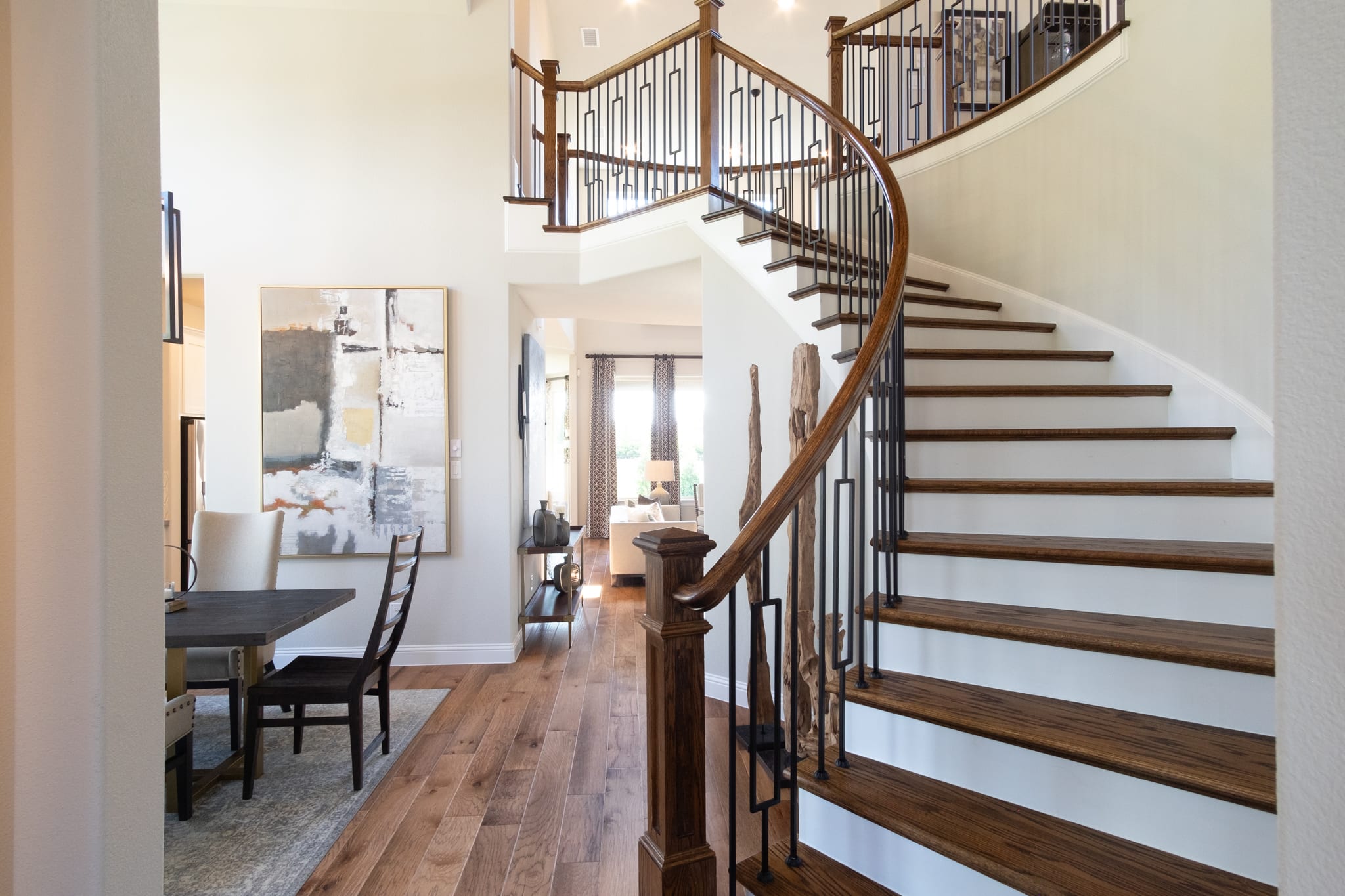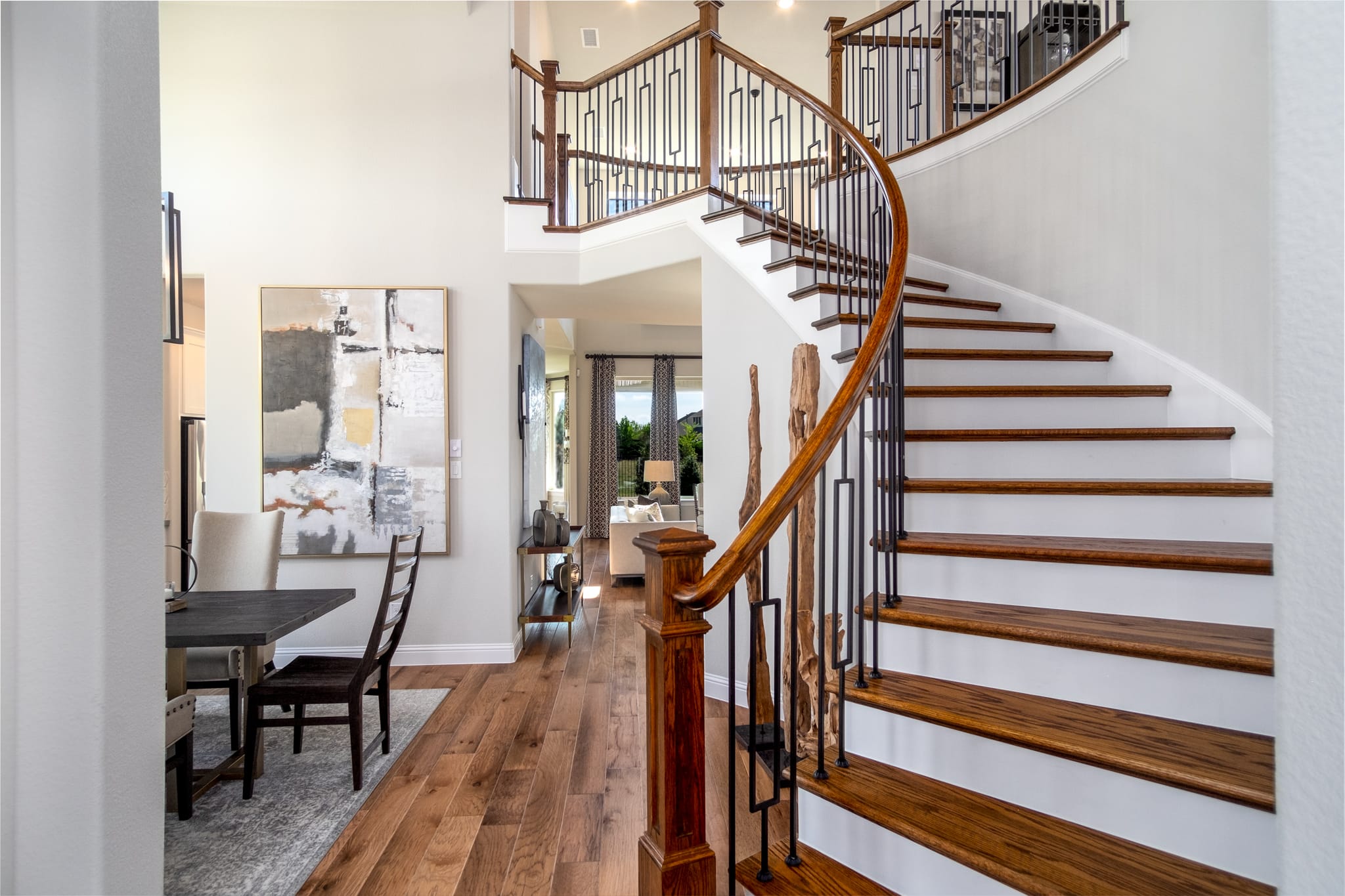 This is a beautiful winding staircase, but the windows in the living room are blown out, and the light from those windows overpowers the light on the wood of the stairs. Getting that window pull brings out the outdoor features, and now the glare isn't overpowering the entrance. You can see the deep reddish tones of the wood, and the eye is drawn not only up the stairs, but also into the living room in the center of the image, giving depth to the scene. Dale edited this one.