Part of the fun of real estate photography is High Dynamic Range (HDR) post processing to make a photo look more like what your eye saw when you were taking the photo. But then sometimes you might go beyond that to produce a shot that might have been, had you been lucky enough to get the lighting and conditions exactly like you wanted them. Brandy Suarez went beyond, and then way beyond in these next two amazing examples of her work.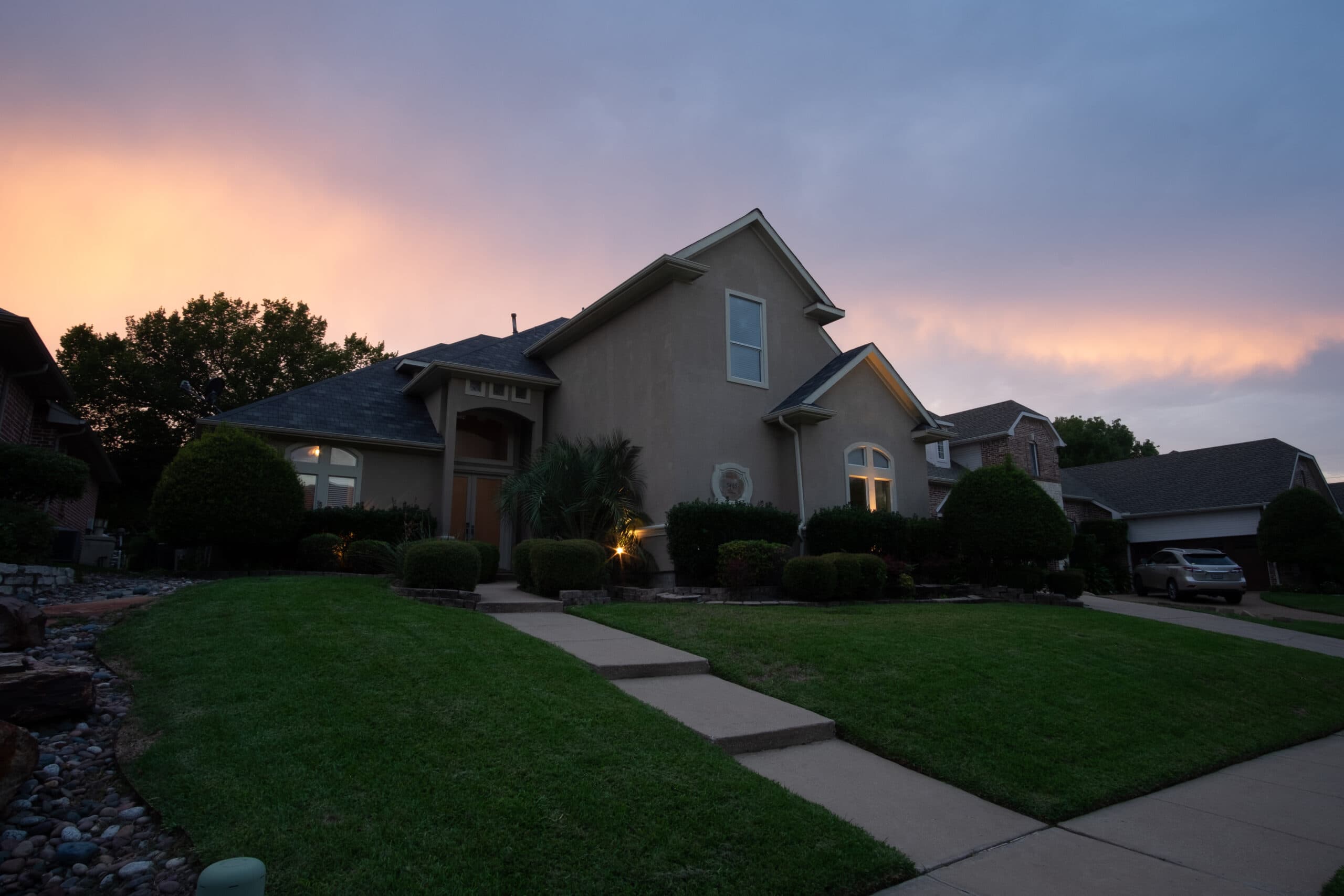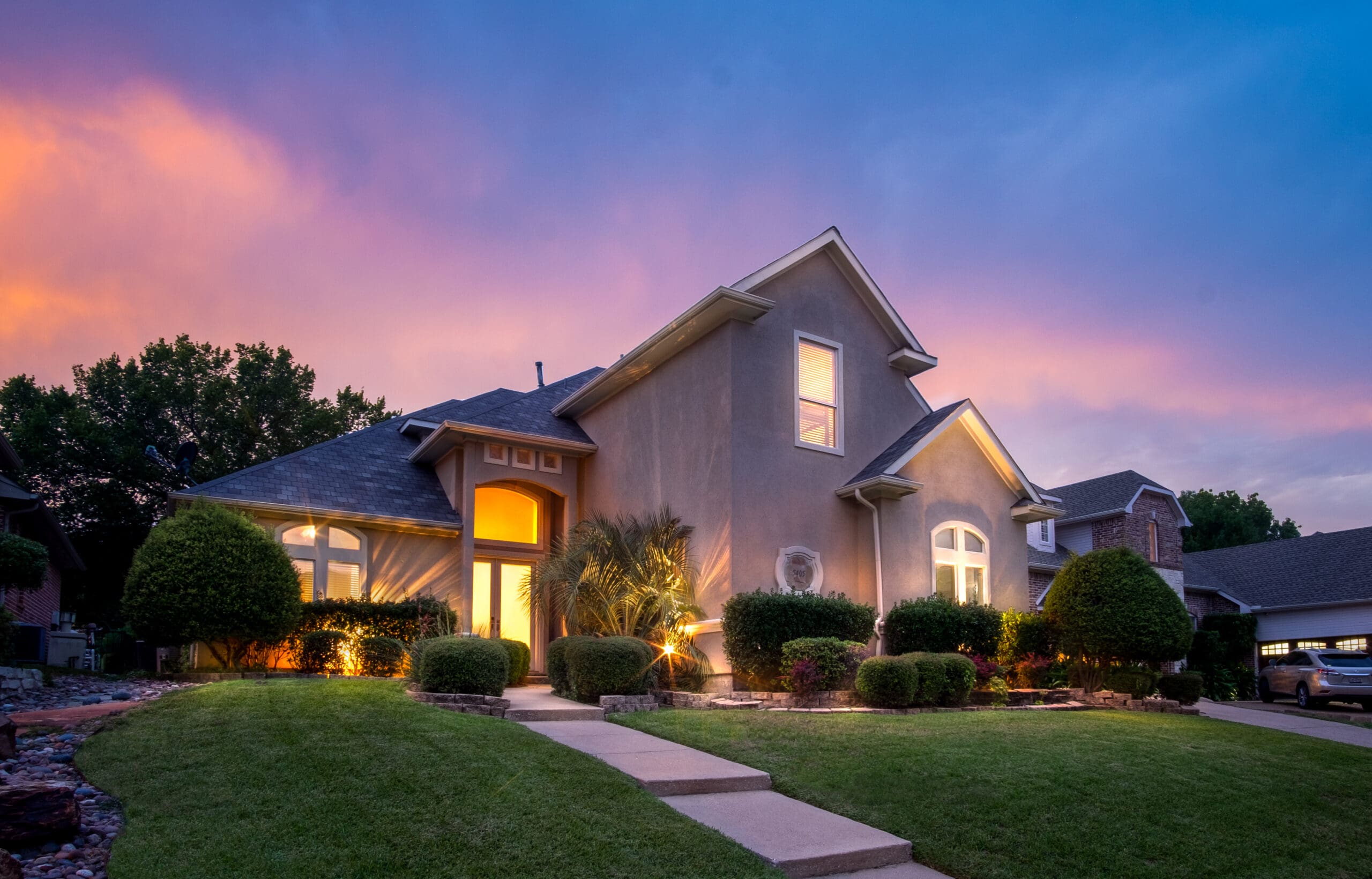 The "After" pic here is actually a composite of three images, so I'm showing it with two Before and After sliders. Brandy set up at the ideal location to showcase the front of the house, but there were some problems. First, the lighting wasn't bright enough to compete with the ambient light at the time when there was the most sunset color in the clouds. Second, at the same time, the upstairs light wasn't turned on. Brandy called the owner and he went up and turned that on. Third, eventually the lighting became more visible, but it was unbalanced, and there was one light that was glaring into the camera.
So Brandy took the sky from the first photo, along with some of the ambient light, and then took the lighting from the second photo and balanced it out, and brought it out into the lawn, as the mind's eye saw. There's still nothing added, everything that's there was there, some of it was just lost in the shadows. But a camera with a lot of pixel depth still records the light, and the final result is just a beautiful image that you might see in an architecture magazine.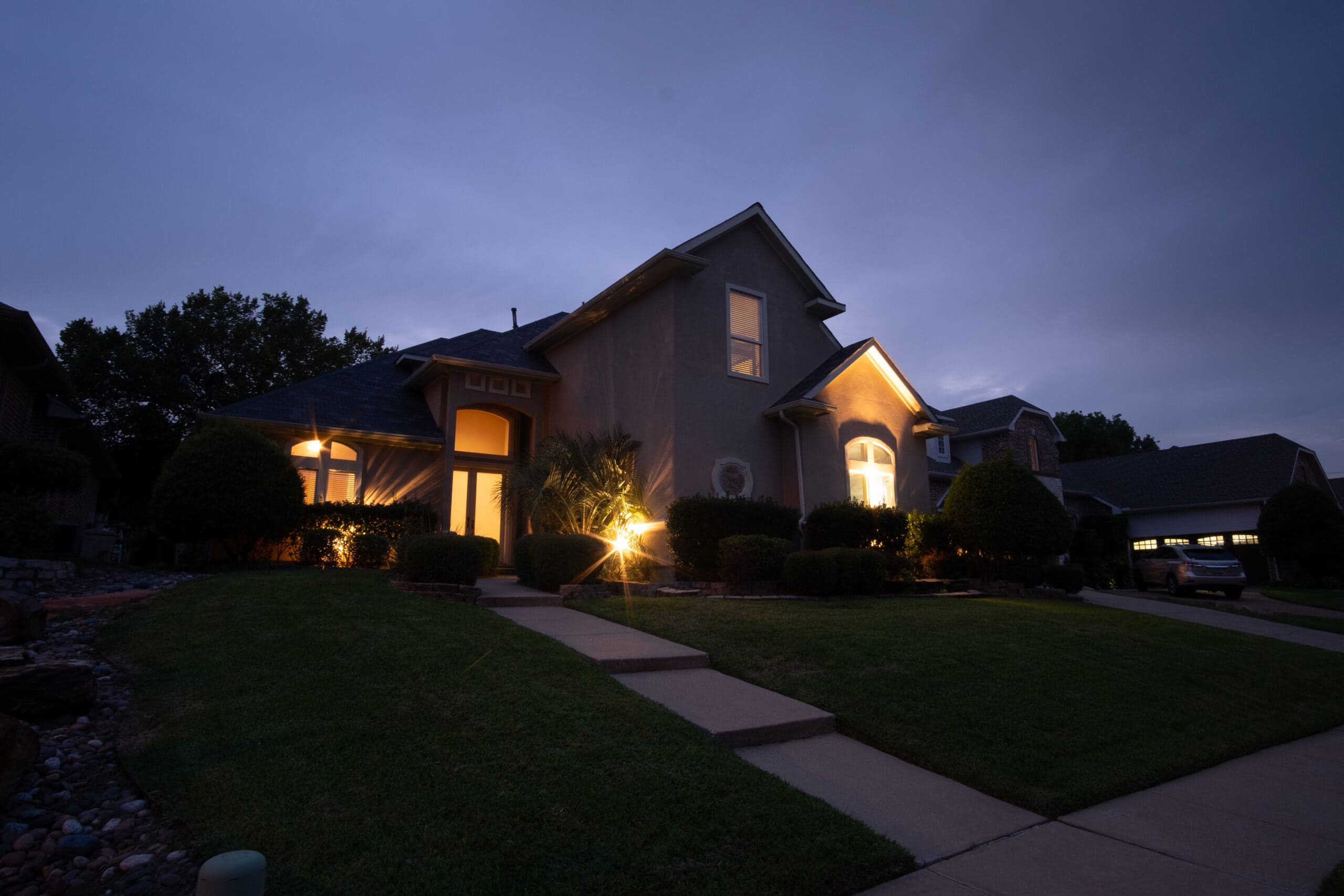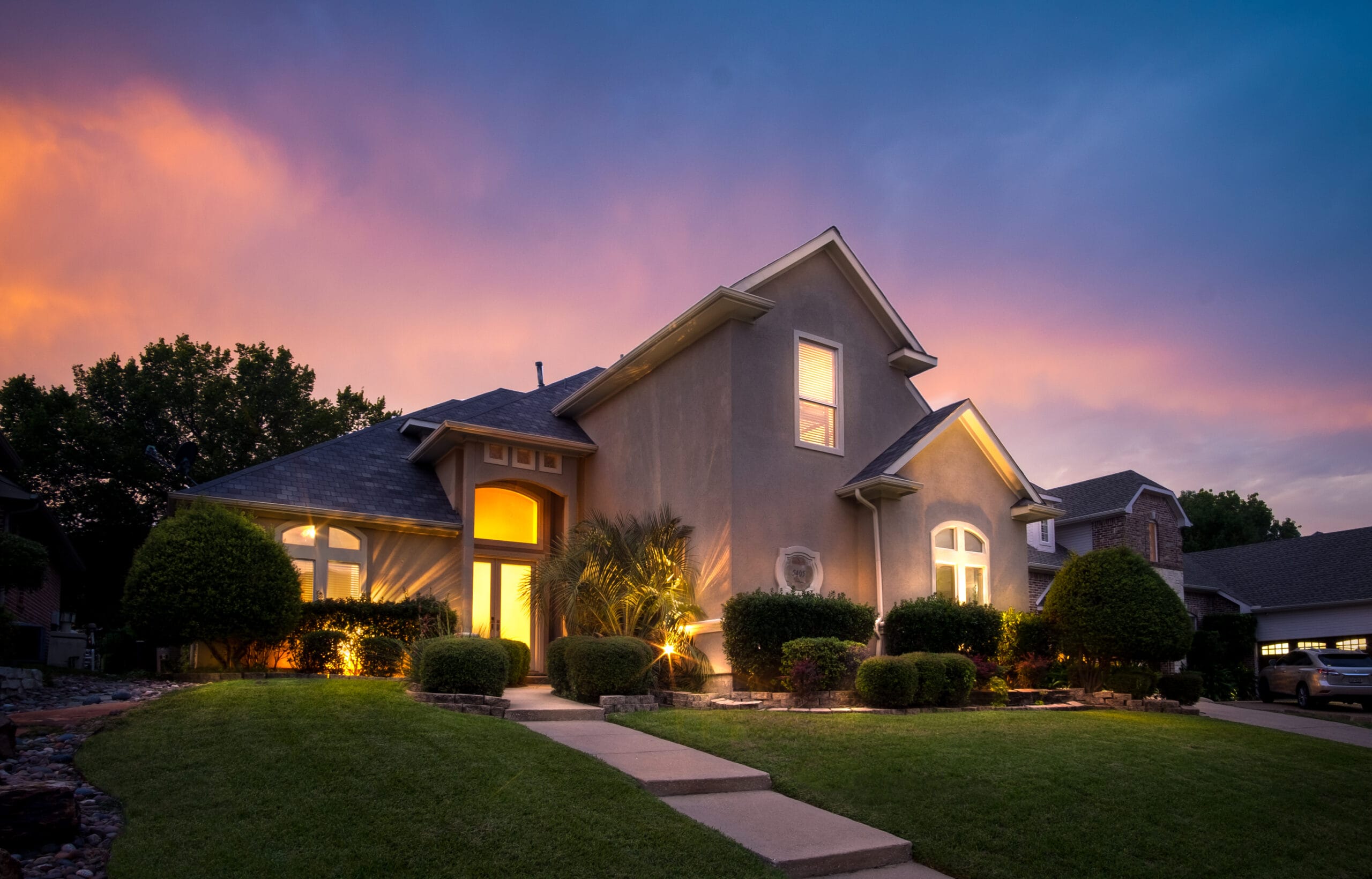 This pair shows the problems with the artificial lighting, the glare, the high contrast. The
After
here is a bit more moody than the first one, Brandy put a vignette on it that darkened the edges. Notice she also cropped to get rid of the distracting sidewalk.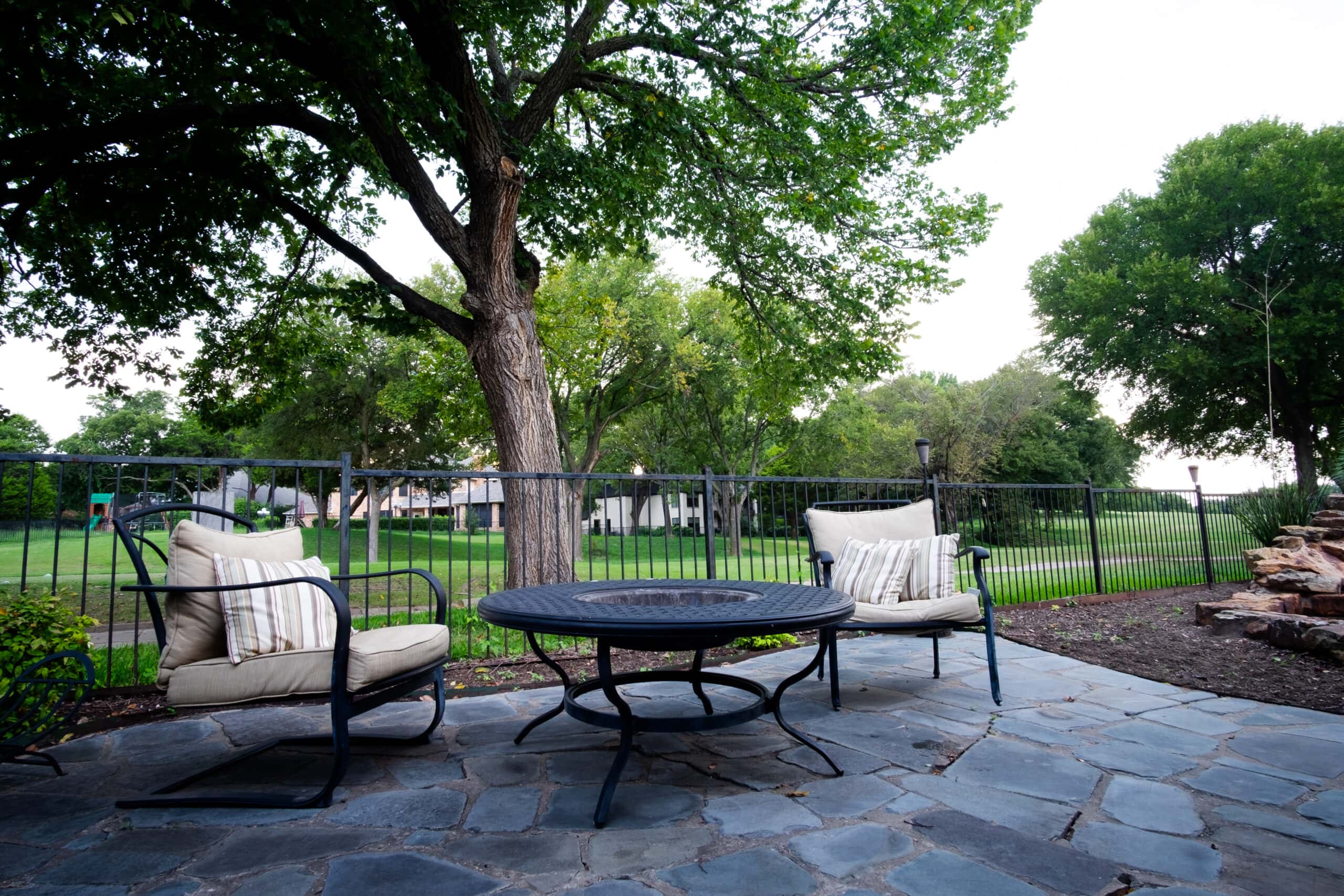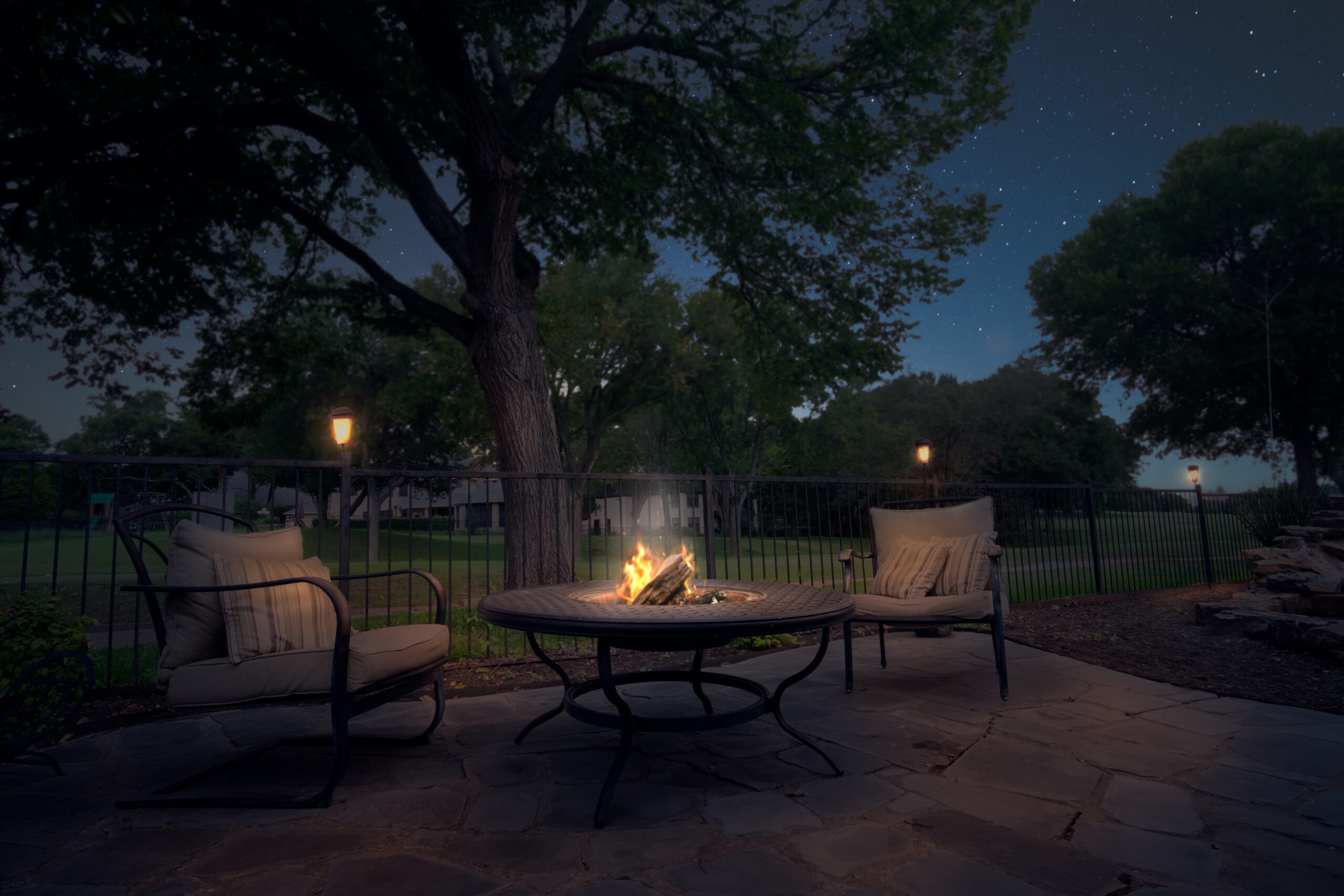 With this next pair, Brandy decided to go even more creative. She turned a daylight shot into night. She took out the bland sky and replaced it with a nighttime starry sky, turned on the fence lighting, and added a fire in the firepit with fireglow on the chairs, ground and tree. An amazing transformation to impart the mood of a cool evening with a warm fire.