Part of the fun of real estate photography is High Dynamic Range post processing to make a photo look more like what your eye saw when you were taking the photo. Sometimes people take one photo and do automated HDR on it, and it can look okay, but I like to make a set of different exposures and composite the final image from that set. This usually gives a more subtle effect, without the fringing you sometimes get with automated HDR. Here are some examples, which also show lens distortion correction, straightening, keyhole elimination, and tonal adjustment.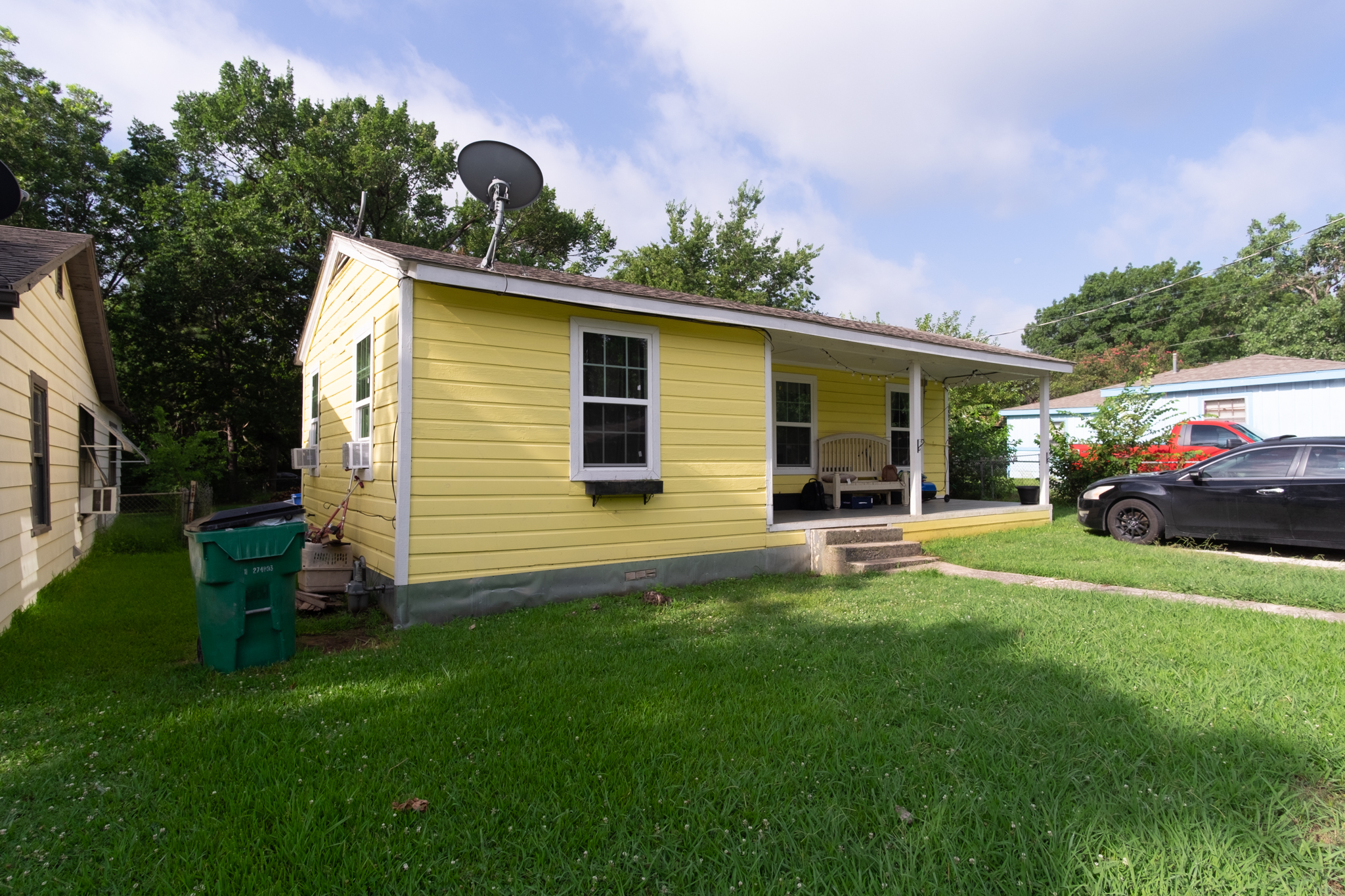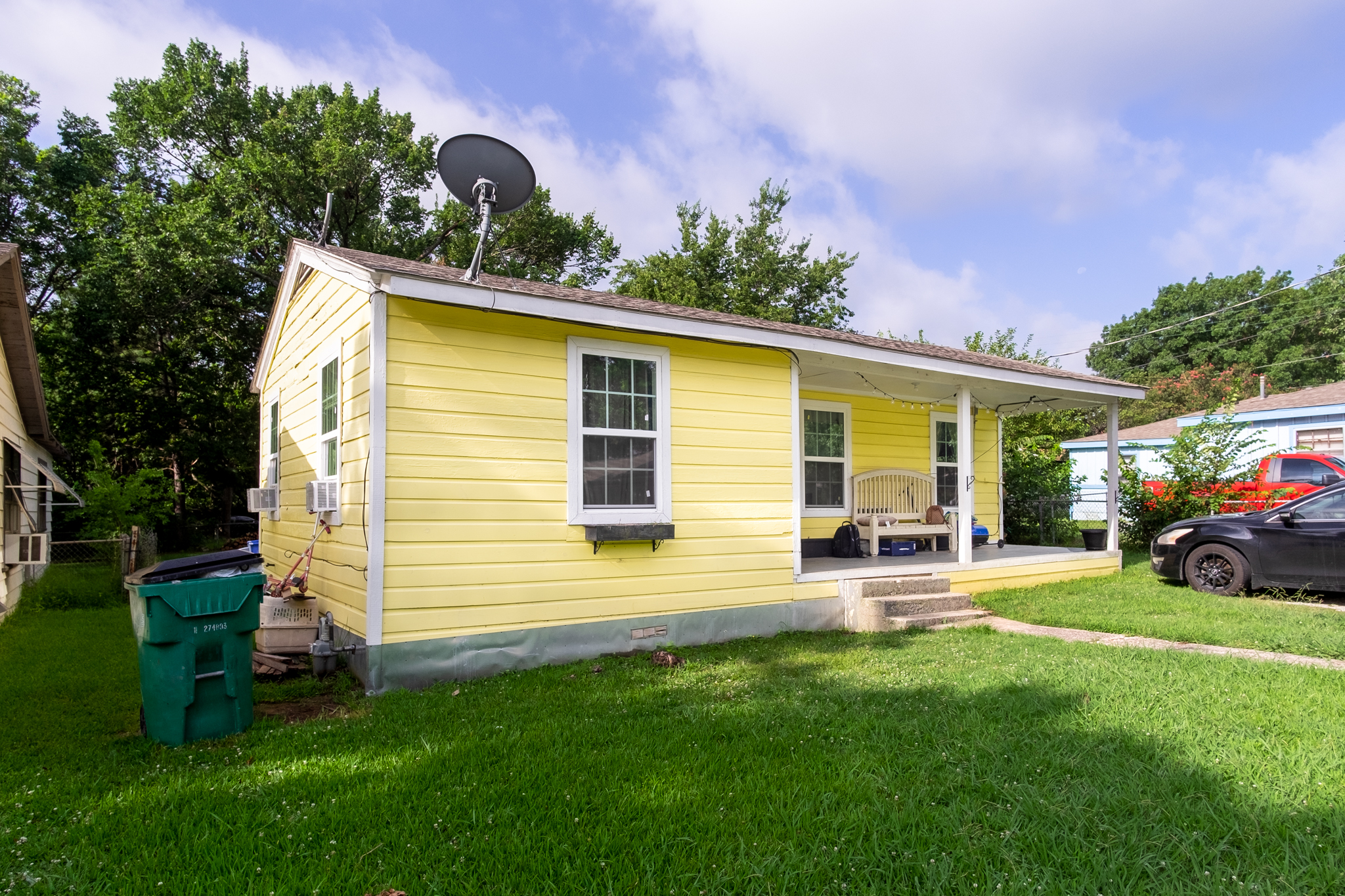 Even a modest little house can benefit! This one is just 850 sf, but I give them all the same treatment. The porch is brighter and more inviting, there's more detail in the windows, and a reframing brings the house a little closer.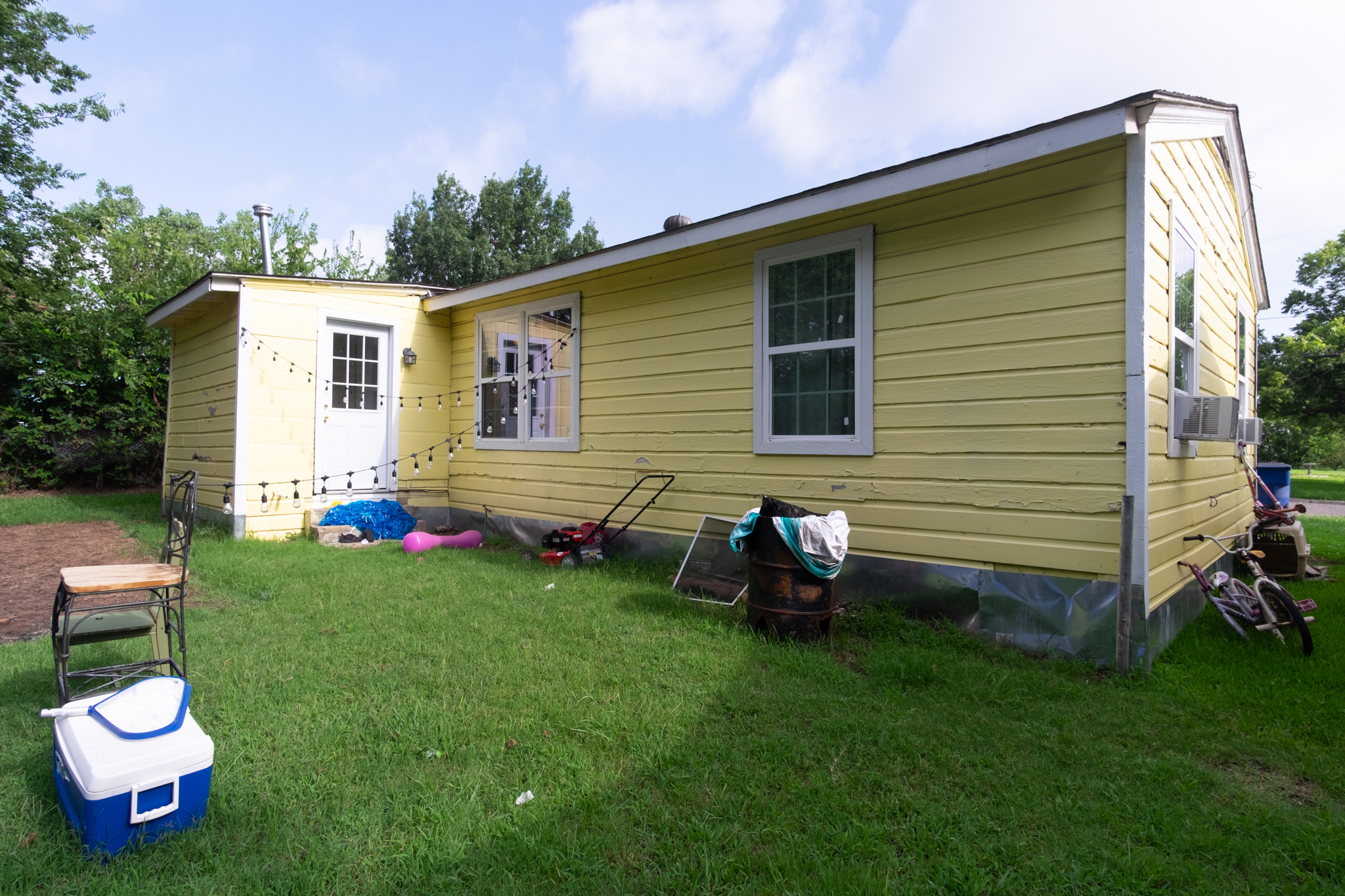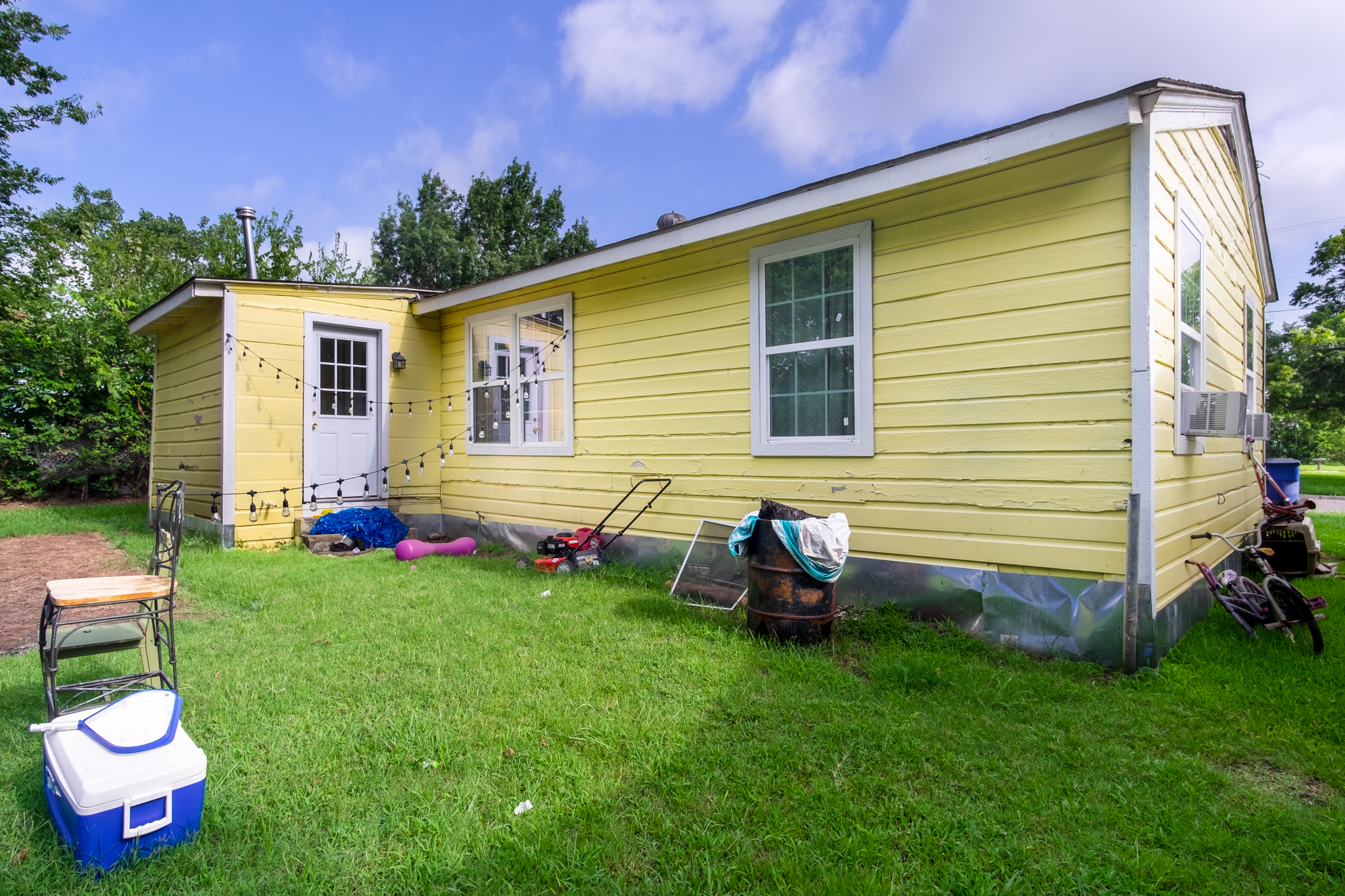 This shot of back of this small house looks more festive and inviting with a little makeover.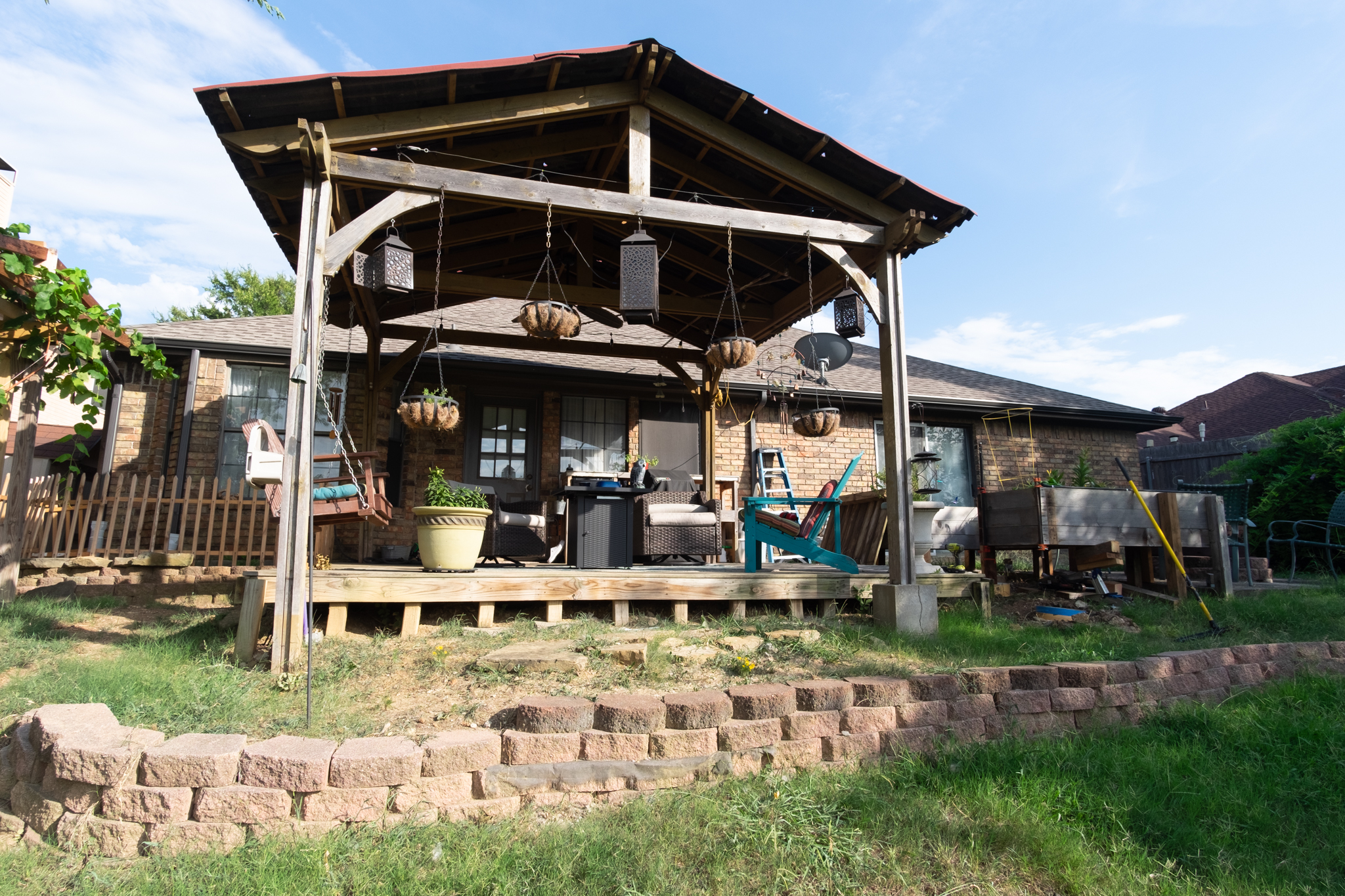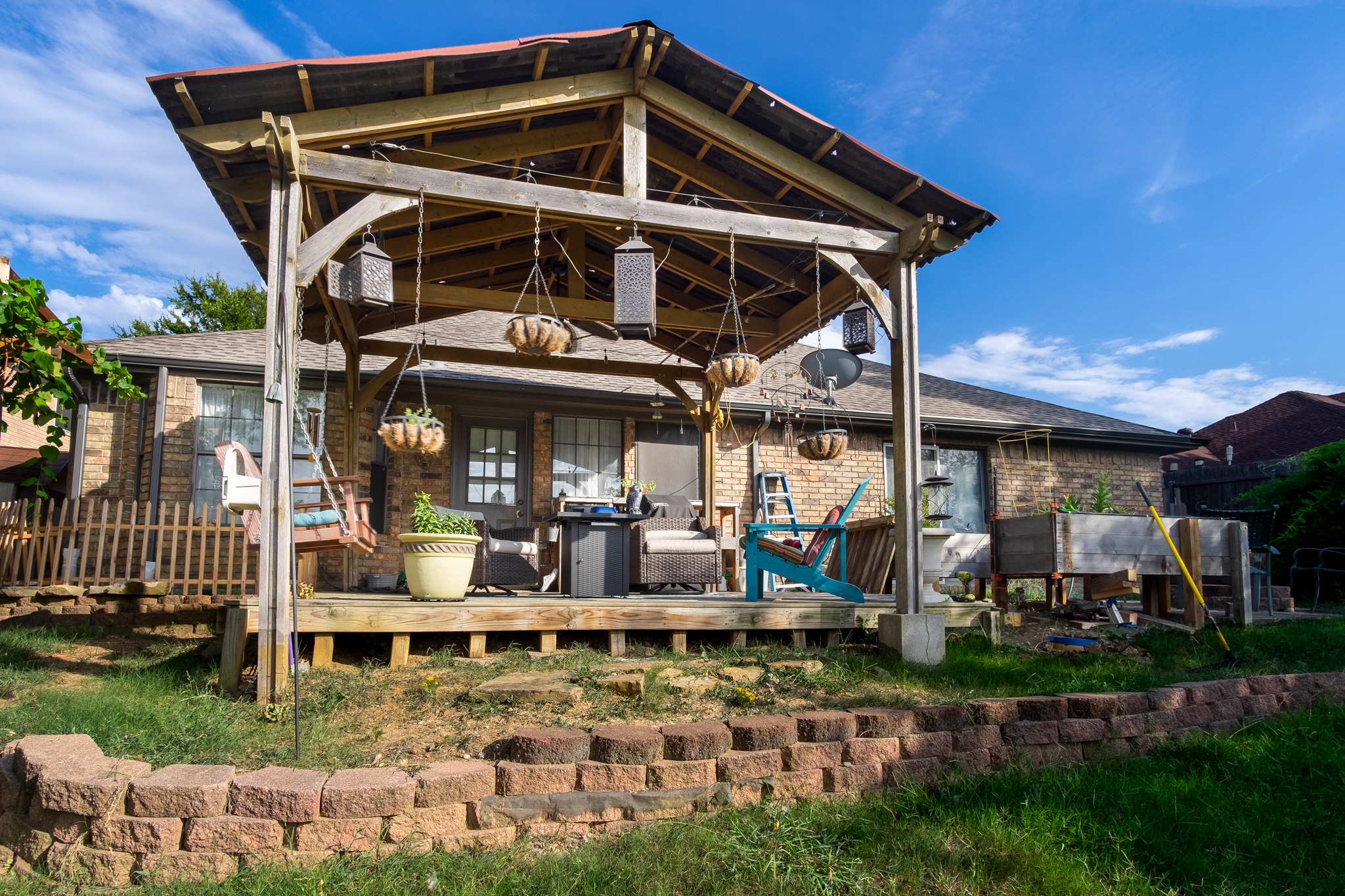 The patio for this house was much in the shadows. In the before, even though the pavers and the sky were washed out, there's still darkness where you can't see much. The composite pulls out the details under the patio roof.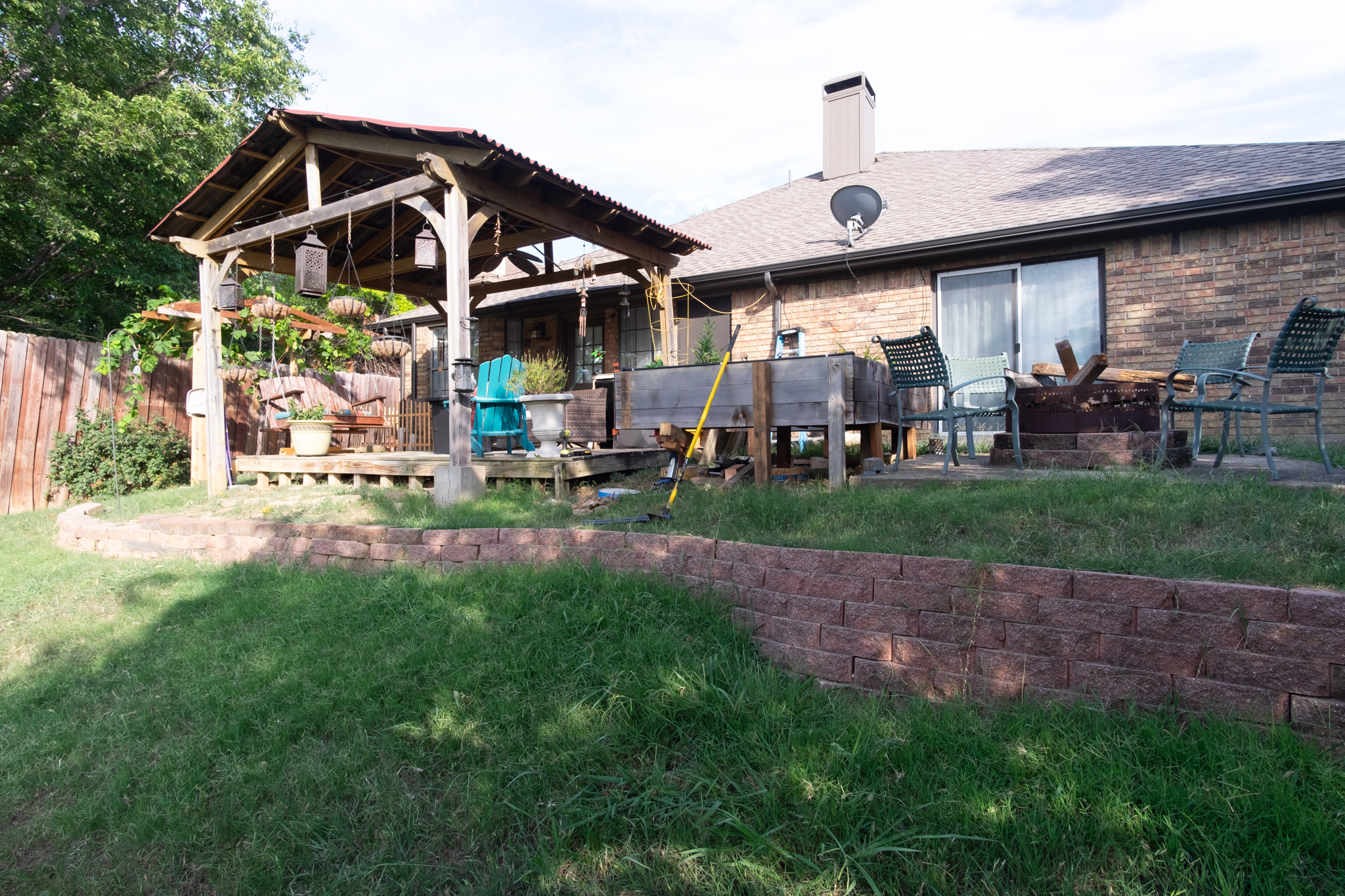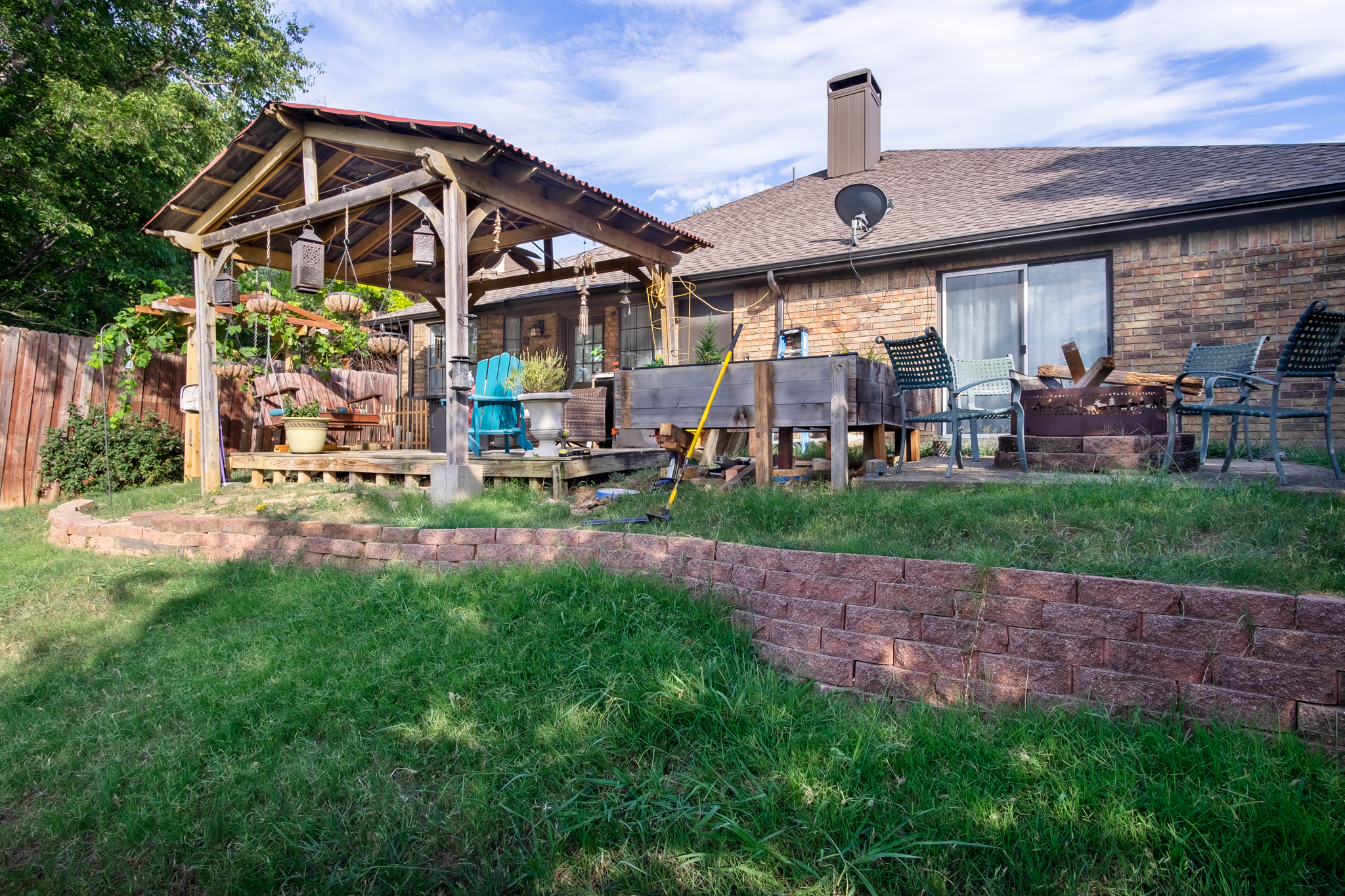 Another view of the same patio. You can see detail in the rafters and the windows, the lighting on the pavers and grass is more even, and there's more vibrance overall.